And then one day,
When the calm had settled in,
I picked up all the fragments of my soul,
Gathered them inside the span of my tired arms,
Vowed, with a tongue raw from the taste of apologies,
To make no more room for fickle love,
Brittle love-
love that crumbles under the very weight of me.

And on that day, I determined
That my worth was not found in anybody's possession of me,
Or any body's possession of mine-
I did not exist to be had.
(We do not exist to be had).

That I was a wide canyon brimming over with laughter and with light,
Resounding with echoes of kindness;
To self, to foe, to maybes and to certainties.
I determined that I was held forever in love;
That in love, I lived, in love, I breathed, and in love, I had my very being.

And in my weakness, I found strength.
And in my strength, I found my song.
And by its melody, the healing echoed out into my bones.

And on that day,
with my tears aflow,
I ventured once more into life
Drank deeply,
Felt fiercely,
Spoke assuredly-
Apologized only as necessary,
Grew at home within myself and,
told all the stories of all my loves
With a tone the colour of joy.
Powered by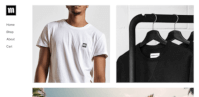 Create your own unique website with customizable templates.