Mapemphero

Prayers that would be

Hannah-like

in their abandon have been jammed at my throat for months now. I have wanted to sob them, the

which are wordless grunts and anguished growls,

loudly in churches I have grown indifferent to. I have wanted to stomp these prayers in the tightly packed dirt of sidewalks. I have pondered in the darkness of my college dorm room on all the ways that I might pray them out and ease the swelling in my throat. I have pursed my lips, afraid that praying these prayers will mean surrender and require loosening my grip on everything I treasure.

​

Chikhulupiliro

I am believer in everything that's peculiar. I am a believer in God, and in love, and in wombless motherhood. And if rejection is a towering cathedral with weekly services, I am a faithful member of this church. I have been baptized in its murky waters and have lived long days with its bitter benediction as my companion.

Kuchira

I pray that you will heal. I pray that you'll listen to all those songs again without that sickly ache in your heart. I long for your joy, for a laughter that claps out of you untainted by sorrow. I pray that you will see your worth. That you will no longer be bereft, that you will dance over your own existence. That you will remember who you are, and how worthy you are of adoration and of a love that will stay. A love which, torn between the push and pull of life, will still decide to remain, steady and firm like the ground beneath your feet. That you will realize that your being loved is not a distraction. That if heavenly glory was forsaken for your sake, your being loved is

not

a crippling inconvenience.

Kuyenera

Each of us is worthy. Of a Holy sacrifice, of an anchoring love that does not sprout wings and take flight. We are worthy of a love that will invite us in in the midst of life and its frenzy and ask us to sit amidst the madness of it. One that won't treat us like a roadblock, like a detour. One that'll make us part of its daily ritual. One that'll see our beauty and our strength and stand with us in our imperfection. One that prunes and heals and builds and believes in everything we're made to be. One that does not require us to change, but expands with us in the direction of our growth.

Otsutsa Nda?

No one can condemn us, not even the lack of love. No one can accuse us, not even the departure of a love.

Nothing can separate us from this truth, for we are wholly loved with a holy love.
Powered by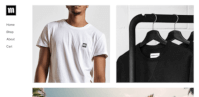 Create your own unique website with customizable templates.