Several months ago, after blogging for 6 years, I upped and left. I deleted my blog, vowing to stay away from the medium. Making like Wole Soyinka and deeming this entire platform "

a mere vomitorium for unprincipled scallawags.

" Clearly, staying away hasn't quite worked out, for in a sweeping wave of poetic justice, I have been washed ashore on the sands of the blogosphere. (Alas! I am an unprincipled scallawag after all.)

Remember when Ms Angelou said "There is no greater agony than bearing an untold story inside you?" She wasn't lying. I've been burning with things to say- to unsay. I've been nursing those burns by slipping into a sort of artistic lethargy. Artistic lethargy is not much of a balm for such burns, so here I am- lightly browned and crisp around the edges.

There is something that feels obnoxious about this whole affair; that I write and expect you to be so invested that you take the time to read. The "buy-in" is suspicious to me- it leads me to believe that there must be some sort of marketing involved- a strange sort of self-commodification that hasn't sat that well with me for a while now. Now this feels obnoxious to say. Like I have my nose in the air, like I'm somehow above this space, this process.

And then there's the pressure to brand myself as something- to define, categorize, tag myself into something that can be understood on the terms of whatever definition or category or tag I deem fit for myself. The sheer unspecificity of it.

And then there's the issue of impulse. Specifically, the impulse to exhibit. As a writer, as a serious writer, I wanted to take my time, to sit with my work. To give it love, tears, to chatter endlessly with it, scream at it for not being what I want it to be. I found that blogging did the exact opposite. While I permitted myself to go on long, silent spells when I really had nothing to say, I was still filled with the pressure to put things (to the ever-ambiguous) "out there" as soon as they left my heart and hit the paper. Recipe for Bad Art?

But I've learned that I will make Bad Art. I will. Bad Art is the darkness between the stars. I need to create that Bad Art. To purge- give that Bad Art an outlet. So if this place becomes a dumping ground of sorts, do bear with me.

Blogging is a nagging occupation. (I scoff at the very use of the word- "occupation". Who do I think I am?) I really did want to stay away, but this mode has clung to my heart the way I clung to my mother that day long ago when I was a child, in line to get my ears pierced. Now

that's

a story, but one for another day.

For now, I'm thinking about the world. It's a dark place. People go missing, people are slaughtered as if they are young goats in Mphunzi village on Christmas eve, hearts get broken, rulers spit in the face of freedom, freedom itself is "fought for" at the expense of our very lives. It's a dark world. I'm thinking about what light I bring. I am light. A city on a hill cannot be hidden. So I'm thinking about all the ways that I let this light shine, in spite of these dark spaces around us.
Powered by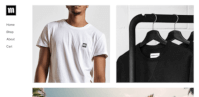 Create your own unique website with customizable templates.