​

For everyone who uproots themselves and leaves home oceans away; to study, to work, to stay alive. For good or for a while. Those for whom home becomes scattered in people and moments and relics of them, so that when people and moments and (relics of them) break their hearts, they almost lose a sense of home.

Those who have learned that houses can be broken, and that home is bigger than the vessel that carries it. Those who rebuild- those whose only choice it is to rebuild. Those for whom the very act of rebuilding itself has become a strange sort of home.Those who leave the ones they love far behind.

The transplanted ones- whose every cell, when closely scrutinized, is written in the code of home, although it is they who work to keep the host alive. Transplanted and rejected. The ones who leave home and work to keep themselves afloat while studying like they came to, with home always in the back of their minds.

The ones who empty their pockets at Western Unions and Moneygram booths. Who have learned patience from long visa lines, sickness from the toss and tumble of the sea, real love from its consistency in the face of distance. The ones who have learned that love can speak, in its own lucid way, even in long spells of silence.

For those who think often of home but do not dwell on it, settling on the futility of pining for the impossible. For those who carry home in the pigment of their skin, whose hues lure slurs and tickle the feet of ignorance. For those who have been asked, over long hot summers why they don't "just go home". Those for whom distance is a double-edged sword with a dollar sign.

For those who have done away with converting currencies in their minds. Who have made strange peace with making more in one summer than their fathers made in years. Those whose grieving comes twofold: For Home and For Here. Those who catch themselves forgetting. Words. Then phrases. Flavours. Then the very taste of home.

Those who live with a longing for home as their constant companion. Those who long to go home but can't afford to. Those who need to go home but can't. Those who would have chosen home many times over. Those who are working to make homes here. As hard as it is. Those who manage to. Those who fail. Those who live in a constant state of waiting. For the midnight knock on the door. For the raids. For a time when needing a home won't be punishable by law.

Strength for these.
Grace for these.
Rest for these.
Compassion and justice for these.
Mercy for these.
Healing for these.
Comfort for these.
​Provision and home for these.
Powered by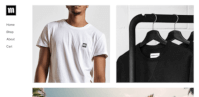 Create your own unique website with customizable templates.