​

For everyone who uproots themselves and leaves home oceans away; to study, to work, to stay alive. For good or for a while. Those for whom home becomes scattered in people and moments and relics of them, so that when people and moments and (relics of them) break their hearts, they almost lose a sense of home.

Those who have learned that houses can be broken, and that home is bigger than the vessel that carries it. Those who rebuild- those whose only choice it is to rebuild. Those for whom the very act of rebuilding itself has become a strange sort of home.Those who leave the ones they love far behind.

The transplanted ones- whose every cell, when closely scrutinized, is written in the code of home, although it is they who work to keep the host alive. Transplanted and rejected. The ones who leave home and work to keep themselves afloat while studying like they came to, with home always in the back of their minds.

The ones who empty their pockets at Western Unions and Moneygram booths. Who have learned patience from long visa lines, sickness from the toss and tumble of the sea, real love from its consistency in the face of distance. The ones who have learned that love can speak, in its own lucid way, even in long spells of silence.

For those who think often of home but do not dwell on it, settling on the futility of pining for the impossible. For those who carry home in the pigment of their skin, whose hues lure slurs and tickle the feet of ignorance. For those who have been asked, over long hot summers why they don't "just go home". Those for whom distance is a double-edged sword with a dollar sign.

For those who have done away with converting currencies in their minds. Who have made strange peace with making more in one summer than their fathers made in years. Those whose grieving comes twofold: For Home and For Here. Those who catch themselves forgetting. Words. Then phrases. Flavours. Then the very taste of home.

Those who live with a longing for home as their constant companion. Those who long to go home but can't afford to. Those who need to go home but can't. Those who would have chosen home many times over. Those who are working to make homes here. As hard as it is. Those who manage to. Those who fail. Those who live in a constant state of waiting. For the midnight knock on the door. For the raids. For a time when needing a home won't be punishable by law.

Strength for these.
Grace for these.
Rest for these.
Compassion and justice for these.
Mercy for these.
Healing for these.
Comfort for these.
​Provision and home for these.

Episode One: Reflections and Discoveries

Eyetu Ma, let us talk about heartbreak. I used to feel fickly, with kujejema kwa mtima- a numbing hesitation that cushioned me, so that

I was a blissful stranger to

what it meant to have a broken heart and feel the bleeding in your chest. The after-effects of it can make you want to hide your face from the world, Ma. Afraid to bump into the love that you lost.

A Tangent​
The beating of a broken heart has unevenly spaced-out palpitations which jolt only once in awhile to shock you alive. The rest of it is numbness, spread out thickly over everything your hurt has burned. Splattered over everyone (and over every joy and every moment) so that every single thing is mired in the pain of losing the one that you love.
​It can make you question who you've long known yourself to be. It can hold up a miry mirror and convince you that you are stained. It can make you retreat, in the name of fixing all the ways in which you might be broken. It can tell you lies like "only whole people can be loved." (It can make you forget, Ma, that all our brokenness is a reminder for our need for grace).
And who, among us, is whole?

Episode Two: The Moment

If you keep a straight face when the words that cut your flake down from his lips like falling snow- as quiet, as cold,

If you clench every muscle and fold every joint in your body and refuse to cry,

If you say you're unsurprised,

If your gaze is cool,

If you ramble,

If you tell him "It will be okay"

If you lie,
If you do not let on how disparaged you feel,If you feign a casualness as he breaks the news,
It won't hurt as much.
It shouldn't.

Episode Three: Pause, Reflect, Repeat

It is a possibility that we get over our hurt, but I'm reasoning that really, we learn how best to carry it. We learn to fold it up and stuff it in our pockets, in our sleeves, in our ears, in the tracks underneath our crocheted Jamaican Bounce hair (purchased on Sam's Beauty) and in between our toes. We learn not to keep any of it in our mouths because it tastes bad and sits too heavily on our tongues. We learn to twist it into a badge of honour and wear it out in the bright light of the morning sun. We learn to carry hurt with us and walk as normally as one can with all those bumps and bulges where it's tucked away.

Maybe we carry on mourning for the rest of our lives. Maybe the sobs subside, even as we erect memories as monuments with every shard that pierced our hearts.

Episode Four: Keep It Moving

The waiting ends. The waiting

must

end.

If you have more questions than answers and no one to ask, waiting is inevitable.
Waiting is toxic- it tethers you to the past.
The past isn't what lies at the other end of waiting.
Don't wait.

Several months ago, after blogging for 6 years, I upped and left. I deleted my blog, vowing to stay away from the medium. Making like Wole Soyinka and deeming this entire platform "

a mere vomitorium for unprincipled scallawags.

" Clearly, staying away hasn't quite worked out, for in a sweeping wave of poetic justice, I have been washed ashore on the sands of the blogosphere. (Alas! I am an unprincipled scallawag after all.)

Remember when Ms Angelou said "There is no greater agony than bearing an untold story inside you?" She wasn't lying. I've been burning with things to say- to unsay. I've been nursing those burns by slipping into a sort of artistic lethargy. Artistic lethargy is not much of a balm for such burns, so here I am- lightly browned and crisp around the edges.

There is something that feels obnoxious about this whole affair; that I write and expect you to be so invested that you take the time to read. The "buy-in" is suspicious to me- it leads me to believe that there must be some sort of marketing involved- a strange sort of self-commodification that hasn't sat that well with me for a while now. Now this feels obnoxious to say. Like I have my nose in the air, like I'm somehow above this space, this process.

And then there's the pressure to brand myself as something- to define, categorize, tag myself into something that can be understood on the terms of whatever definition or category or tag I deem fit for myself. The sheer unspecificity of it.

And then there's the issue of impulse. Specifically, the impulse to exhibit. As a writer, as a serious writer, I wanted to take my time, to sit with my work. To give it love, tears, to chatter endlessly with it, scream at it for not being what I want it to be. I found that blogging did the exact opposite. While I permitted myself to go on long, silent spells when I really had nothing to say, I was still filled with the pressure to put things (to the ever-ambiguous) "out there" as soon as they left my heart and hit the paper. Recipe for Bad Art?

But I've learned that I will make Bad Art. I will. Bad Art is the darkness between the stars. I need to create that Bad Art. To purge- give that Bad Art an outlet. So if this place becomes a dumping ground of sorts, do bear with me.

Blogging is a nagging occupation. (I scoff at the very use of the word- "occupation". Who do I think I am?) I really did want to stay away, but this mode has clung to my heart the way I clung to my mother that day long ago when I was a child, in line to get my ears pierced. Now

that's

a story, but one for another day.

For now, I'm thinking about the world. It's a dark place. People go missing, people are slaughtered as if they are young goats in Mphunzi village on Christmas eve, hearts get broken, rulers spit in the face of freedom, freedom itself is "fought for" at the expense of our very lives. It's a dark world. I'm thinking about what light I bring. I am light. A city on a hill cannot be hidden. So I'm thinking about all the ways that I let this light shine, in spite of these dark spaces around us.
Powered by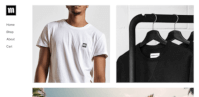 Create your own unique website with customizable templates.