A close friend of mine- S- tells me about the first ever spell of heartbreak in her life. It is a story she has told me time and time again. A heartbreak that unfurled before she and I were close enough to call each-other 'friend'. I am sitting on her carpeted floor on a humid afternoon, twirling my shrunken hair between finger and thumb and fussing about how much hair I've lost in the past few months.

​

"I can't tell if it's the pain in my heart or the chlorine from my swimming class, S," I say, sighing heavily, fingering my hair in frustration. For much longer than I can be at ease with, I have begun to notice tufts of hair slip into my hands and slide down my body into the drain while I shower. For much longer than my pride would like me to admit, my heart has been grieving. If this grief is a song, my hair is right in tune with the melody, falling on cue with the sad notes of my misery. The days have fluttered by like sickly moths and my hair has thinned out, bit by bit. There's been nothing to be done about it except watch in despair as my body weeps. In this moment as I sit there, my mind weaving in and out of memories of when my hair was once thick with life, a quiet anger is my companion.

S looks me over with knowing eyes. She recognizes my agony for she, too is steeped in it. In the past while or so, mere months within one another, we'd both loved, much sooner than either of us had thought was even possible. We'd both felt it was right, that the object of our respective affection was a kiss blown from heaven's throne. In this moment as I sit there, we've both been badly burned and are still asking God

Why

s and

Hows

and

To-What-Ends.

"Give it time," she says, as much for her own benefit as for my own. We talk a little more about my hair and somehow, as conversations are known to, our chatter meandered off to something distant and unrelated.

S tells me about her first pain of this sort, about how she'd cried and cried. She tells me again about how it was in the midst of these tears that she'd began to know God in a whole different light. She hadn't asked for it- she hadn't

known

to. It'd just happened. He just suddenly become real to her in the thick of her pain.

I'm in awe as she narrates this, a story that I have heard several times now. I do not know, in that moment, that weeks later I'll stumble across something Audrey Assad said, that "suffering is redemptive". That I'll marvel at the simplicity of that truth and the anchoring gravity of it. As I sit there in awe, she says something that I go on to store in the compartments of my mind where I keep thoughts I intend to revisit.

"I cried for months, and then one night, I couldn't cry over it anymore, so I cried because my grief was coming to an end." This struck something in me. The fact that we can grow so intimate with our mourning that when the healing begins to come, we begin to feel like we're losing a part of ourselves. When the our companionship with pain has it so that the wholeness we've been praying for feels like a new loss in itself.

This is how I've been feeling lately. I

do

have tears left to cry, but this far they have only come at my expense, so I am not crying anymore. I have realized that the only way to carry on is to accept what was, what is, and give myself fully to what will be. This means that the tears have to stop flowing in that direction. This means that the lethargy, which has trickled into many aspects of my life and has been born of a poisonous sense of inadequacy, has to leave. This means that I must pray, as much as I've pursed my lips and kept my eyes averted from the heavens. It has but also has not been a spiritual defiance. It has been a grief that's a sort of quick-sand, and I've been kicking and screaming and sinking deeper. I've realized that I must be still and wait patiently for help. I must trust that my cry will be heard- that it

has

been heard. That I

will

be lifted out of the pit of despair, out of the mud and mire. That my feet will be set on solid ground. That I will be steadied as I walk along. That I will be given a new song of praise to sing. That many will see what has been done for me and be amazed, and that their trust will be placed in the one who does it all for me. (

Ps 40:1-4

) For now, I pray that my lips will be unsealed, so that I may sing praises. (

Ps 51:15

)

I'm not crying anymore and that frightens me in many ways. I am angry. Angry because there's a silence that I'm deeply uncomfortable with- one that's characterized my loss all this while- one I want to go away, because this silence breeds more questions in my mind that I'm tired of asking. The silence has led to

my

silence. I haven't written. I haven't prayed. That's unlike me, and that's toxic. I'm angry because like everyone, I want to be heard, I want my pain acknowledged, I want to make peace, and I was given none of this. I am angry because I made mistakes in the past and hurt people and it's only now, that I was hurt, that I understand the extent of that. It is riding me with guilt, with a retroactive self-condemnation. I want to go back and repent, but it feels like too little much too late.

Isn't human nature wicked? The fact that we must experience something, or draw some connection between that thing and ourselves, to truly empathize? To truly be compassionate? To truly repent?

But anyway, it looks like there's going to be good coming out of this. So if you need it, that means you'll heal. You will. The healing might come in small, discreet doses that come with side-effects of their own or it might come out of nowhere and take you by surprise- all at once when you rid yourself of everything that reminds you of everything and finally begin to loosen your grip and trust God to make beauty out of it. Maybe it will sneak in, or flood in in torrents that leave you drenched.

​

Whatever the case, the healing will come.

​
Powered by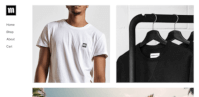 Create your own unique website with customizable templates.