A Notice Of Your ArtSo you have learned to write. You have learned to tuck yourself away in times of respite from the toss and turbulence of life, and break yourself into a million pieces. You have learned to pick your fears apart, to study them closely and spin them into wistful prose.
Is it everything you needed? Is your writing met with a love as passionate as yours? A fiery love that waits for this work of your heart and welcomes it in a magnificent explosion of light? Or is there a cold silence that meets your laborious love, greeting it with a devilish grin and reeling it into its wiry arms?
A Nod To All Your Fears: People do not read your work. People read your work, but they do not respond. People misread your work.
​People make no time to read your labours of lengthy contemplation. People mistake you for a passionless fool who spills her soul on dirty roadsides. Trampled. Flattened. Covered up by the dust of years to be seen only if some strange soul will venture in its excavation.
An Ode to your Frustration:You are weary and worn like an ill-fitting garment. You are seen only when the masses applaud you, ignored when there is no endorsement of your art.
​A Reminder Of Your Place

You are brave for your arrival. You are brave for your mistakes. You are heard when your voice whispers, and they listen when you shout. You are real poetry and lyrical genius in a universe of mimicry. You are a burst of goodness; do not dim your shine. Show up as you are. You are putting truth into the world, and they are out there, listening.
Powered by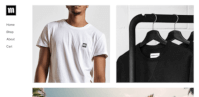 Create your own unique website with customizable templates.