As it turns out, I am not too different from David (my dear friend told me so). Belting out my psalms of praise from the rooftops one day, and whispering cries of deep sadness the next. I do not like to share the sadness here these days. Not while it is present. Things put here are offerings. For you, Dear Reader, to consider and cherish, or dismiss and deem unimportant. The decision is mine, but the ultimate prerogative is your honour. To leave it up to chance, and have that room for rejection is among my greatest fears. And so I do not like to share my sadness here- not while I am fumbling in the thick of it.

I prefer to speak of it as an unwelcome visitor come and gone, all its vices gone with it. Lest it leap up from your screen and jump onto your shoulders. I prefer to talk of my uncertainty in past tense- when I have sat down and pondered and prayed and made some manner of sense of it. I like to share the high bits. The strong songs. The joyful melodies. But truthfully, we're all so inevitably inclined to melancholy at times. Or so I'm theorizing. Now is one of those moments.

I am overtaken by everything I wish to be and do and become. I am profoundly irritated by the things I am shackled to doing in the meantime. It all feels futile. It all feels big. Emptily big and bigly empty. I've been second-guessing myself for quite a while now. I've been questioning. Who I am. Who I am perceived to be. The ocean of difference that lies insultingly between. (We, human beings, should maybe just be. And not have to define ourselves. Or be defined. But I digress.)

I feel small and incompetent. I feel inconspicuous and weak. I feel inexperienced. I feel like I fall short of what even those who think the least of me see. I feel that I need permission. Permission to fail. To fail so epically and openly and completely. To be. Just simply be. Not constantly haunted by what needs to be done, and when, and for whom, and for what purpose.

I feel that I need permission to zoom out. To call a spade a spade and declare from the top of my shaky doings that I am weak. That I am weak, and afraid of my calling. That I am afraid of what I feel so completely and honestly drawn to. That I am afraid of doing it absolutely no justice. Of dragging it through the mud and then eventually abandoning it. Muddy and tattered and torn. And gravely smaller than it could have been, in more deserving hands. I need permission to wing it. I need permission to fear. I need permission to say, quite honestly, and quite boldly, that I do not know.

That if there is anyone small, I am she. That if there is anyone hesitant, I am her. That if there is anyone whose every step quivers these days, Takondwa is that person. In a world where strength is the stuff that warrants praise and admiration, or at the very least, a pat on the back, I need permission to be weak. I need permission to be weak without cause. Not because I am going through something, or because I've been through enough. But because I am not strong. Maybe these are false, misconstrued narratives of self. But in this moment, they feel the most true. This shouldn't be a bad thing (should it?).

I feel daunted. I feel like I am at my wits' ellipsis... This ellipsis, it's a long row of ellipsis that coils around me in the dead of the night, and dances fiendishly above me as I live out my days. I am in the dark, with a small dying lantern that only lights few steps ahead of me. I feel like on this path, I expect to find refuge, but a deep pit might await. I am afraid. (I am commanded not to be). I feel weak. One shouldn't feel this weak so early in her race. One shouldn't feel this 'failful' when the scent of her beginning still lingers heavily in the air. I am never one to get caught up in illusions of grandeur. (I have never thought of grandeur as a thing to be attained at all). Right now, I feel weak. Rightfully. But there is hope. Promises remain. And into them, I let myself collapse- fully and completely. When I am weak, it is then that I am strong.


Powered by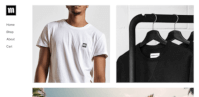 Create your own unique website with customizable templates.